Gorillas & East Africa Safari
Booking Dates
09/14/2021 through 12/19/2022
Travel Dates
09/14/2021 through 12/22/2022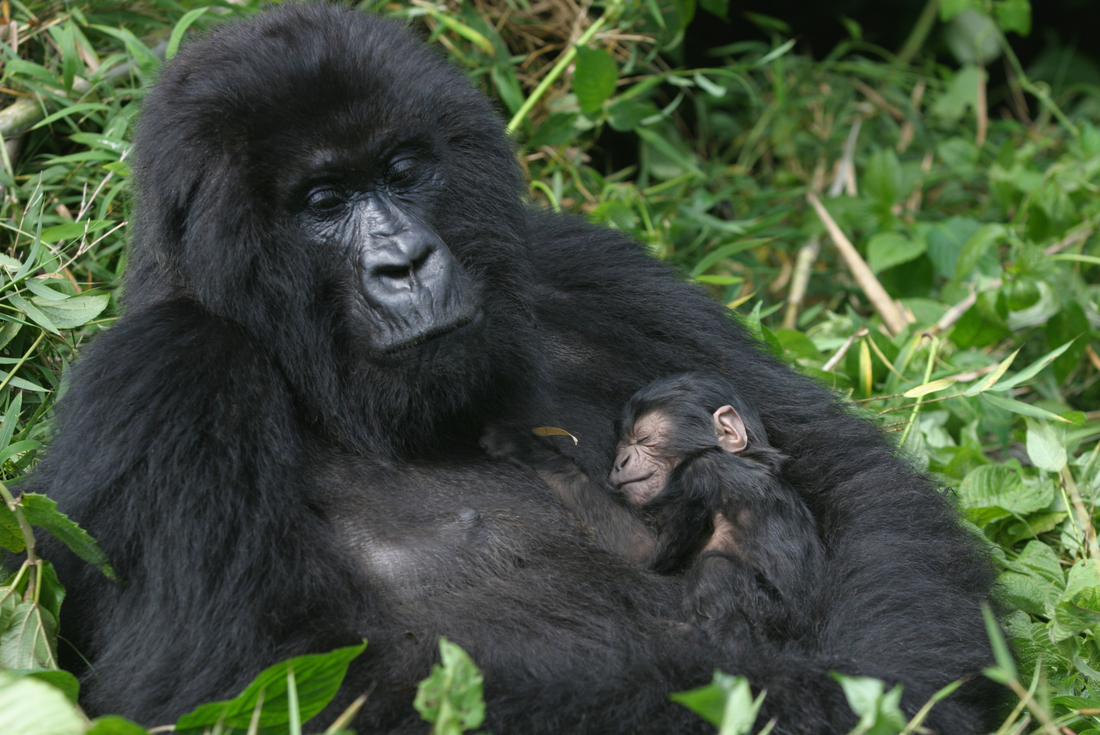 Gorillas & East Africa Safari

Whether you're watching a sombre silverback gorilla in his natural habitat, descending 600 metres to the floor of the volcanic Ngorongoro Crater or haggling over chickens and pigs with locals at a market in Nairobi, this 18-day tour offers opportunities to create travel memories most people only dream of. Journey through Rwanda, Uganda, Kenya and Tanzania in search of some of the world's most mythologised animals. Along the way, meet locals and gain an understanding of the diversity of cultures in East Africa – from the Maasai tribespeople to villagers on the outskirts of Nairobi and the hip working class residents of Kigali's Nyamirambo neighbourhood.

Activities
Kigali – City Tour
Kigali – Nyamata Memorial Site
Kigali – Ntarama Church
Kigali – Genocide Memorial Centre
Gisenyi – Morning Town Visit
Kisoro – Village Visit
Bwindi National Park – Mountain Gorilla Permit & Trek
Complimentary Airport Departure Transfer
Complimentary Airport Arrival Transfer
Nairobi – Farm to Feast Community Visit
Loita Hills – Maasai Village Visit
Masai Mara National Reserve – Full Day 4×4 Game Drive
Serengeti National Park – Overland Vehicle Game Drive
Serengeti National Park – Overland Vehicle Game Drive
Serengeti National Park – Overland Vehicle Game drive
Ngorongoro Crater – 4×4 Game Drive
Highlights
Seek out the rare mountain gorilla on a trek through Uganda's steamy forests and spend an unforgettable hour in their presence, with permits included in the price of the trip.
Visit Mikozi Village and become acquainted with the Ugandan countryside. Visit the local markets, speak with a traditional healer and enjoy a drink or two at the local bar.
Visit a street market and haggle alongside locals for pigs and chickens before delivering them to villages on the outskirts of Nairobi.
Explore the Serengeti National Park in depth during three game drives and a night spent camping in the middle of this spectacular wildlife arena.
Take a mind-blowing safari across the floor of the Ngorongoro Crater in an open roof 4WD for a chance to see the endangered black rhinoceros, plus lions, zebra and more.
Itinerary
Destination
Pricing
Terms and Conditions
| Day | Description | View All |
| --- | --- | --- |
| Day 1 | Kigali | Details |
| Day 2 | Kigali | Details |
| Day 3 | Gisenyi (Lake Kivu) | Details |
| Day 4 | Gisenyi (Lake Kivu) | Details |
| Day 5 | Kisoro | Details |
| Day 6 | Kisoro (Gorilla Trek) | Details |
| Day 7 | Ruhengeri | Details |
| Day 8 | Ruhengeri | Details |
| Day 9 | Nairobi | Details |
| Day 10 | Nairobi | Details |
| Day 11 | Masai Mara National Reserve | Details |
| Day 12 | Masai Mara National Reserve | Details |
| Day 13 | Lake Victoria | Details |
| Day 14 | Serengeti National Park | Details |
| Day 15 | Serengeti National Park | Details |
| Day 16 | Karatu | Details |
| Day 17 | Ngorongoro Crater / Arusha | Details |
| Day 18 | Arusha / Nairobi | Details |